Independent Cement Consultants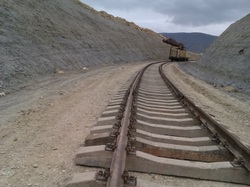 ICC is a leading consultancy business within the cement sector and other heavy industries. ICC has been recently established by directors and internationally recognised industry specialists, previously from Blue Circle Cement, Lafarge and Atkins Heavy Industries.
ICC specialists are all recognised internationally within their disciplines, which combines well over 150 years of practical operations, projects experience, technical management, corporate, strategic and commercial experience of industrial facilities.
ICC pride themselves on providing sound and reliable specialist independent consulting expertise to the cement industry and other heavy industries.
We offer a client specific, tailored, flexible and crafted approach to undertake a wide range of assignments on a case by case basis, including commercial, operational, project, safety, environmental with a range of bespoke capabilities.
Heavy Industry experience has been passed across generations and the ICC specialists have learned many lessons of best practice from this knowledge transfer. We relish the challenge of completing due diligence and techno economic studies for major banks/investors or expert witness work for international law firms. Whilst still enjoying being close to plant and project operations, via factory acceptance testing, tender evaluations, lenders supervisor and shutdown maintenance support assignments.
Due to our extensive International knowledge and network within industry, we also regularly offer general advice/referrals to clients for areas of projects where we may not be able to support directly but where our independent opinion can be of assistance. Please click on the links for more details about our
services
and
specialists
.
---